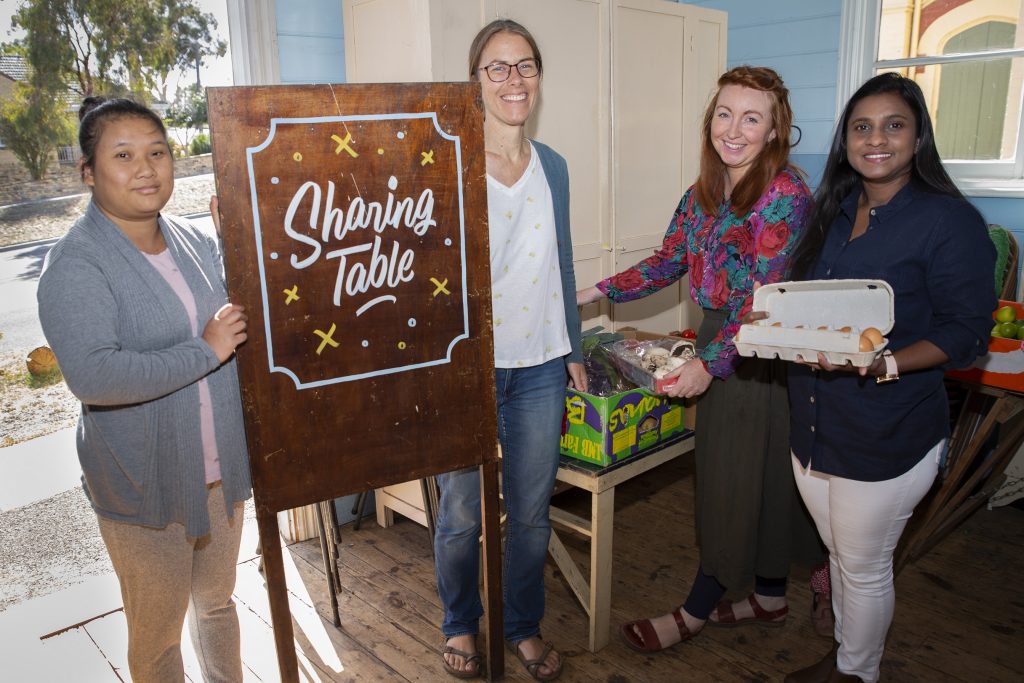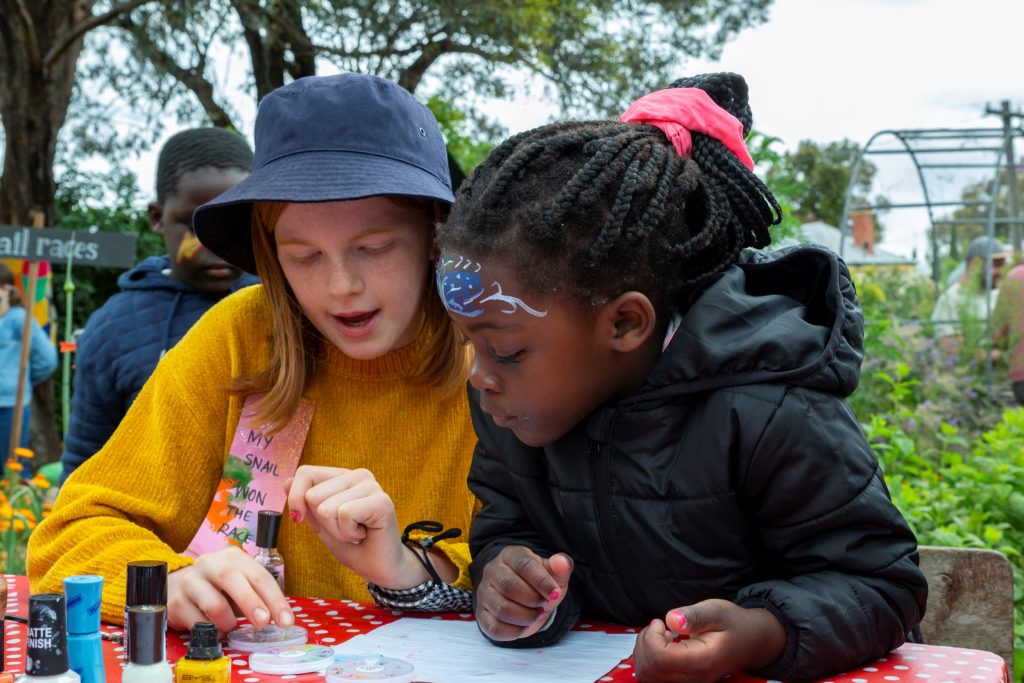 Our work at the Old Church on the Hill
We manage the vibrant, volunteer run community hub the Old Church in the Hill in Bendigo, Victoria. Over 30 community groups and organisations run a range of activities and initiatives including play groups, craft groups, youth groups, English classes, community meals, dance classes, the community pantry, the community garden, yoga sessions, the repair cafe, carpet bowls, community singing gatherings and much more. We also run a range of our own programs and projects at the site. Some of our favourite are:
** Kids on the Hill: a weekly social connection time for kids aged 8-12 where kids come together, etc. Funded by VicHealth
** Village Lunch: a community lunch where a different local residents cooks and shares a meal from their culture each week. Funded by City of Greater Bendigo
** Kura on the Hill: Kura means ball in Dinka and this program brings together young people from refugee backgrounds over weekly social sports and community-cooked meals. In partnership with Regional Victorians of Colour.
**Mother Tongue Story Time: for preschool children and their parents and carers. Stories, songs and rhymes in English and Karen language. In partnership with Mother Tongue Stories.
For more information on the Old Church on the Hill, to see what's on or to become a "Friend of the Old Church" click here.
Workshops and consultancy
In addition to our work in Bendigo, we run a series of workshops and training and also provide consultancy services. Our work is founded on Asset Based Community Development principles and we share the lessons learnt, innovation and solutions that have made the Old Church such as successful and vibrant community hub over the last twelve years. Our training and consultancy work is generally fee for service, but occasionally we are able to offer pro bono support when we are funded by other sources (such as government grants). To find out more, please get in touch here.